Wow we're already in 2nd Samuel keep it up!  How is your reading going?  I hope your staying on task and not getting distracted.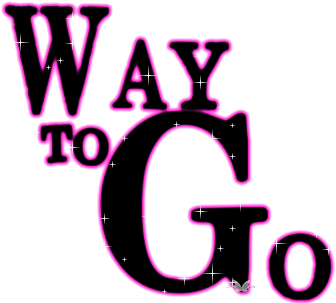 Sometimes when we are reading the Bible together my thoughts wander from what we are reading.  I get distracted.  Many times I have to look at my life and see what is distracting me, and keeping me from God, and His word.  I have to look at my life and see what my priorities are, so I can put them in order.  My number 1 priority should always be to glorify God in ALL I do
.
So when I get distracted I think what is distracting me from focusing ALL I do on God?  Whatever it is I need to either take it completely out of my life or move it down on my priority list.  Now don't get me wrong, I'm not saying I should never get distracted while reading, I'm talking about over all life what is distracting me from serving God all day long?  I think to myself, "is anything holding me back from glorifying God, would I do anything for God?  How far will I go for God?"  David danced in the street unclothed for God!  Would I do something that crazy for God?  What is holding me back from glorifying God like David? 
Again don't get me wrong I'm not going to go dance unclothed in public, or even at home.  But the question I'm asking myself is how far will I go if God asks me to do something crazy?  Or how far will I follow Christ?  I would like to believe I would follow Him to death.  But would I?  Is there anything holding me back from growing closer to God?
I hope I can continue to grow closer to God each day so that nothing is holding me back from glorifying God, or following Him through anything.  I want to be able to glorify God with everything I do.  That is why I try and lessen my distractions that are keeping me from God, and His word.
(Visited 587 times, 1 visits today)
Things to know as you visit our site
We are Bible believing, scripture only people.  We love to learn about the Hebrew roots of our faith.  We believe it is important to not add or subtract from the Divine Word of God.  The compiled scriptures that agree with one another and have no contradiction is the 66 books of what is commonly referred to as the Christian Bible, or the Holy Bible.
These writings were originally written by men inspired by God.  They were written in the language of the writers and readers of the original documents.  Many of the original documents have been lost, but God's Word is eternal and remains.  Therefore, it is important to us to study, learn, and consider the culture, history, and language of the original writers of the scriptures.
In our studies we have learned that the true name of God is Yehovah, and His son, our Messiah, is named Yeshua.  Therefore, as you read our posts we will use the Hebrew names of God and our Messiah.